/
Let's meet in Moscow Interplastica.
/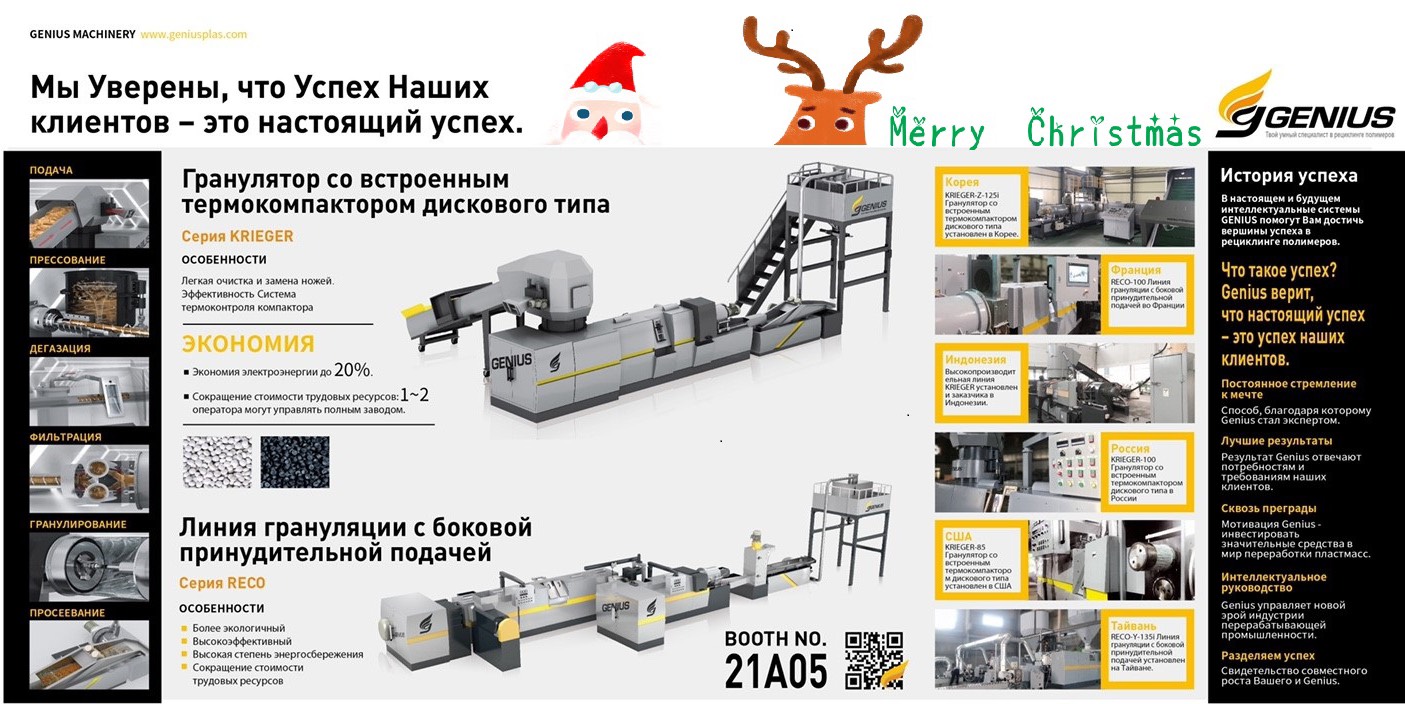 Hi, Genius friends,
Genius has always had a place in the Russian market.
In 2019,
we will show up the latest KRIEGER series
of plastic recycling machines and DW series plastic squeeze dryer
at the Interplastica exhibition in Moscow.
We are kindly inviting all of you to come and join us.
Late Christmas Wish and Happy New Year

Best regards,
Genius