/
Genius Machinery In ChinaPlas 2018
/
KRIEGER Series Cutter Compactor Plastic Recycling Machine in 2018 CHINAPLAS
Genius Machinery has been established for more than 40 years with excellent basic in plastic recycling equipment manufacture. Via the convenient internet, many customers look forward that Genius Machinery could attend the rubber and plastic exhibit in China to create more face to face chance. SO Genius Machinery decided to attend 2018 CHINAPAS!
We appreciated the customers from Indonesia, Malaysia, Russia, Korea, Japan and so on. During the exhibition, we met many new customers over the world. And created many opportunity of cooperation. For example, one of the customer from Indonesia, whose produces up to 170 tons every month. They knew about Genius' ascendancy and much information before the exhibition by Genius' website, newsletter and Youtube.
According to these details, this customer find out that Genius can solve their problems and demands. Due to our original customer's (who with high produces up to 1000 tons of plastic film in Indonesia) introduction made this Cutter Compactor Plastic Recycling Machine offer successfully.
Next, Genius will attend TaipeiPlas in August and the VietnamPlas in October. In TaipeiPlas, we are going to showcase the latest development of KREIGER series cutter compactor plastic recycling machine. In this machine, we use a special construction method to create the die-head and screw. With this process, the tungsten steel used as the material of cutting blades is spray welded on the surface of the die-head and screw evenly. This helps increase the service life of the die-head and screw. Furthermore, this machine is equipped with the highly precise gearbox made in Italy.
We're looking forward to see you at our booth.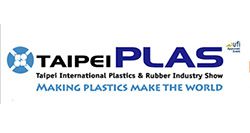 Date: 2018/08/15-19
Booth: 1F , K0128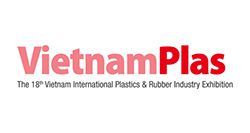 Date: 2018/10/04-07
Booth: P17