/
Smart Recycling, The Genius Way / RECO Series Force Side Feeding Plastic Recycling Machine
/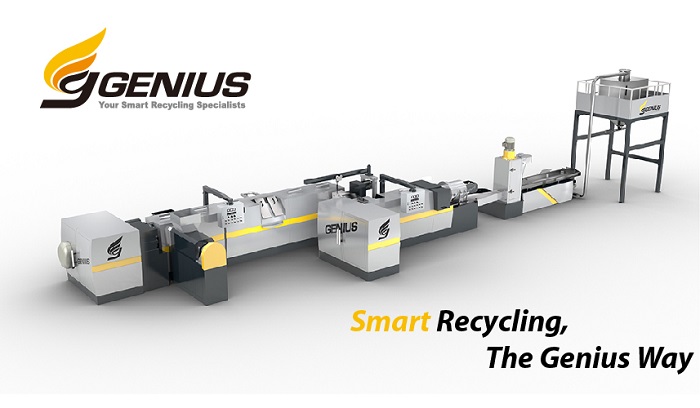 RECO Series Force Side Feeding Plastic Recycling Machine
A brilliant designed pelletizing system for washed polymers.

Higher Energy Saving – Exclusive design, saves up to 30% of energy.

Higher Labor Saving – Only 2 operators are required for an entire plant.

More Eco-friendly – Closed cycle design, no more excess smoke is emitted.

Higher Efficiency – Increase up to 50% of output capacity.
>>

Detail information about RECO Series on Youtube
---
>>More detail about other machines
>>

Contact us
Subscribe us on others platform
Best regards,
Genius